Sorry for two cat posts in one day.... what can we say... kittens are cute! :)
So Gracie is making herself at home in our bathroom and finding her favorite spots. One of her favorites is behind the door on our towl rack. Hilarious! We haven't watched her try to get down from this spot, but we've found her up there a couple of times. I think she must jump from the counter.

It's definetly making us open the door slowly when we go in to check on her....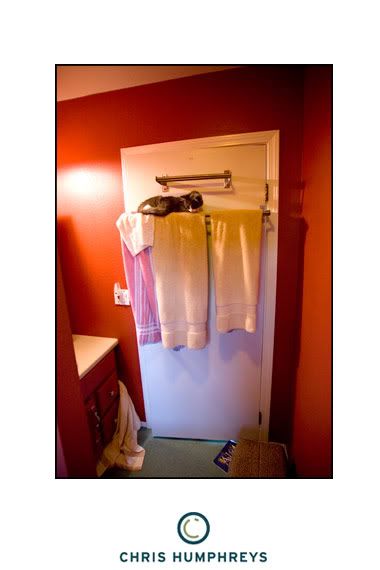 Unlike Shy, she likes to ham it up for the camera. :)