While we've been mainly resting and catching up with family and friends while we've been out here, we did get the chance to meet up with two of our clients for next year, David and Kristen. I've known David since I was in 5th grade-he was the brother of one of my good friends in high school and when I heard he was engaged I was so excited that he contacted us to capture his wedding day!
One of the super cool aspects of shooting their engagement session was being able to capture David giving Kristen the engagement ring. David works for a jeweler and made the ring that he ended up giving Kristen! It wasn't ready when they got engaged, but he finished it in time for the engagement session and so he gave it to her as a surprise during the session. What a cool moment!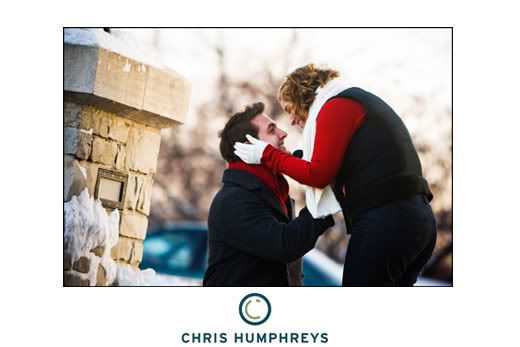 Here's a few more.... This session officially sets our record as the coldest environment we've ever shot in! The temperature was in the 20s and with the crazy wind it felt even colder. It was interesting pressing my finger against the shutter and not actually being able to feel the shutter button, but I could hear the camera taking pictures! :) LOL! Check out this image, you can actually see their breath in the air! Crazy!
(Can you tell that my blood has thinned out a bit since I moved away from Chicago?!)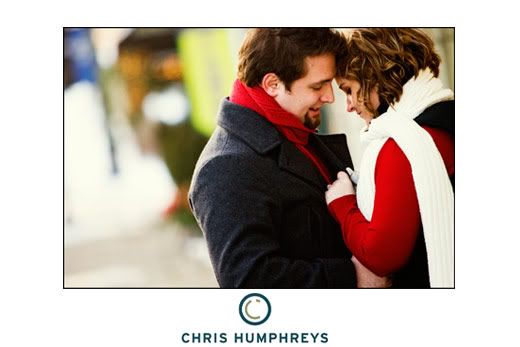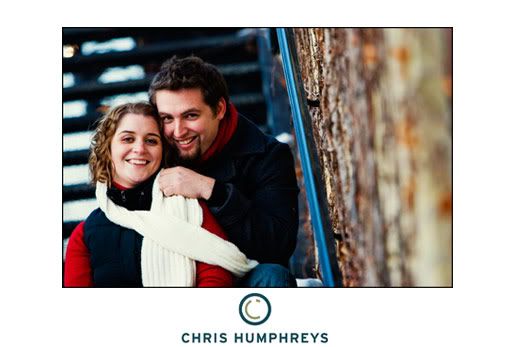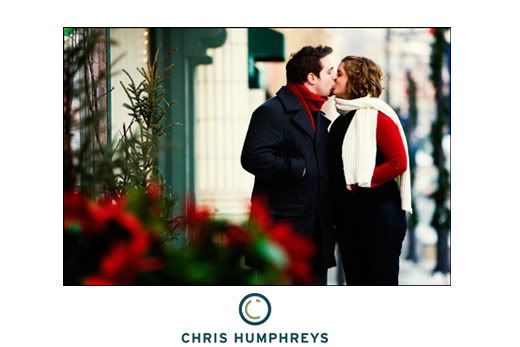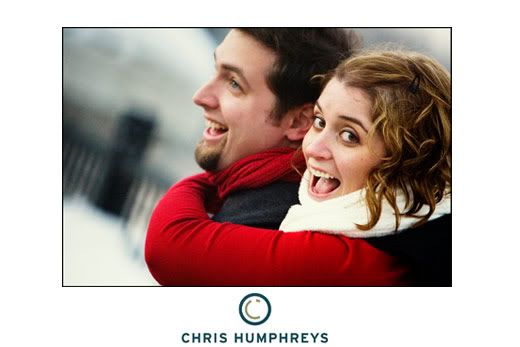 I loved using a little off camera flash for this shot!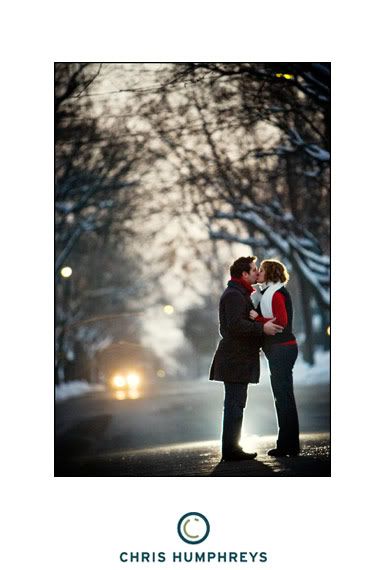 This was right outside of Kristen's house, where they will both live once they're married in March!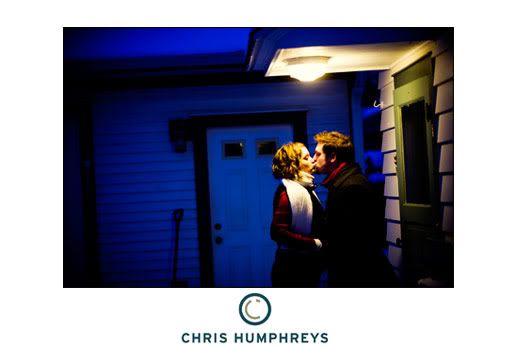 Thanks David and Kristen! Can't wait for your wedding in March!