This weekend Chris and I had the privilege of going down to Laguna Beach to shoot a suprise engagement party for Scott and Aimee!  When our friend and coordinator extraordinare, Lyndsey Hamilton, called us and told us about what Scott was planning, we were so excited and thrilled we could be part of it!
Scott planned to surprise Aimee by proposing to her in front of her closest friends and family, who he flew out from across the country to be there for the occasion!  With Lyndsey and Noah's help, Scott planned the surprise at the new venue, Seven4One in Laguna Beach- what a fabulous spot!  Everything looked amazing, and the whole evening went off without a hitch!
A few details....

Scott's adorable dog, Max was there for the occasion and brought the ring to Scott on his flowered collar when Scott proposed to Aimee!  Isn't he a cutie?!
When Scott and Aimee arrived (at what was supposedly just a new restaurant they were trying out), all of their family and friends were out on the balcony waiting for them!  Needless to say, Aimee was shocked when she saw everyone, and even more surprised when Max appeared, bringing Scott the ring!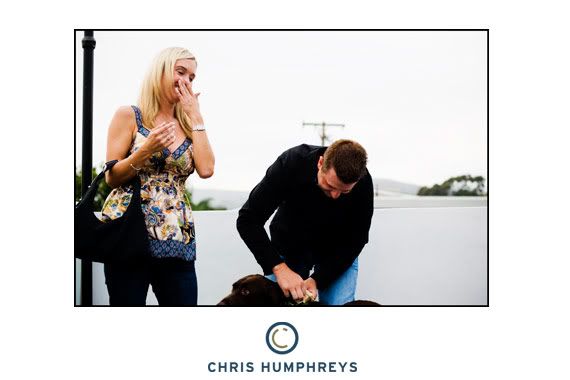 Afterwards, everyone hugged and chatted with Scott and Aimee during a delicious cocktail hour!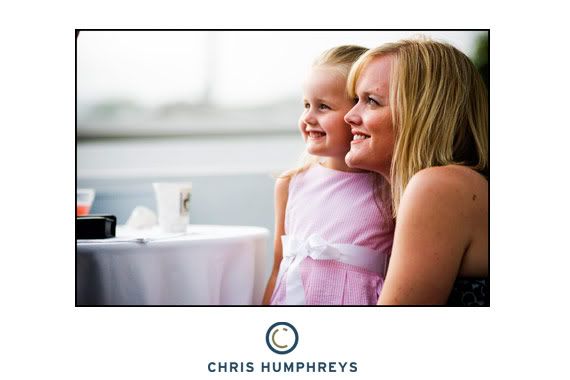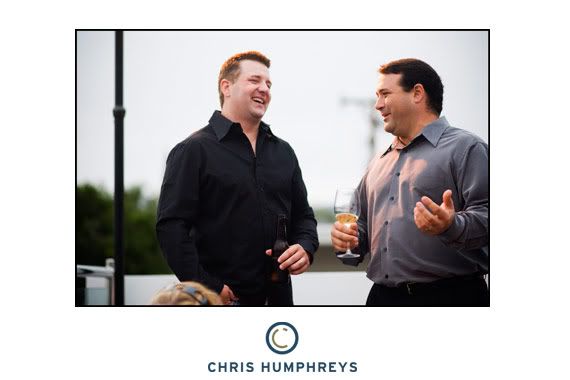 Later in the evening, everyone went downstairs for a beautiful dinner - this outdoor area where they had their dinner looked amazing!

Like any normal girl, Aimee kept looking at the beautiful ring Scott picked out for her! :) They had such a great time visiting with their family and friends - it was a really intimate group and so fun to see everyone together!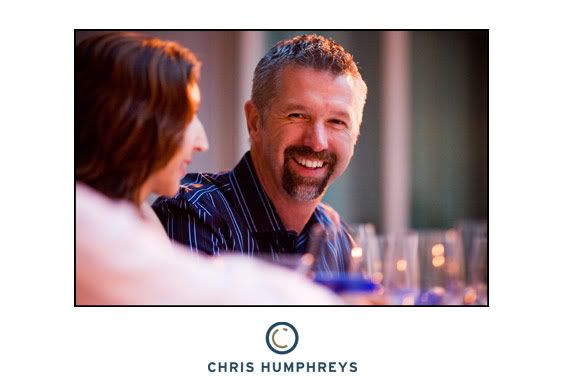 Congrats, Scott and Aimee!  Thanks for letting us be a part of your special surprise! :)