As the busy season for shooting weddings is winding down for Chris and I, wedding planning season is starting to pick up in full force!  It has been such fun these last few weeks to be talking to so many brides who are starting to plan their 2010 weddings!  I've told some of our clients and friends in the past that before I became a wedding photographer with Chris, I used to have plans for being a wedding coordinator and though those plans obviously evolved into wedding photography, I still really love the whole wedding planning process.

In light of the fact that we've been in full swing booking new weddings for next year, I wanted to share some of our favorite wedding planning tips and resources for brides (and grooms) who are going into the thick of wedding planning!
Here's our top five wedding planning tips!
1. Hire a wedding coordinator.   I've always told people that besides deciding to marry Chris, hiring a wedding coordinator was one of the best decisions I made for our wedding.  Seriously, if you don't have a coordinator already, we can't recommend it more highly!  We always give our brides references for wedding coordinators who we love, but make sure to ask your wedding venue if they have any recommendations, or check out vendor resource directories (one of our favorite resources for finding local vendors is Style Me Pretty).  Your coordinator can help you along through the entire process, but especially as it comes time to think through your wedding day timeline and deal with last minute logistics, your wedding coordinator is extremely valuable.  While you may not know how much time to allot for different things at the reception or think about where all the power outlets in the venue are, a good wedding coordinator will think through all these details and save you from some potential disasters!
2. Decide what your three top priorities for your wedding are and build the rest of your wedding budget around those three areas.  Whether it's your dress, your photographer, your flowers, or your venue, decide what areas of your wedding are most important and make sure that you prioritize the other areas of your budget to allow for getting what you really want in those areas.  A lot of wedding planning resources often suggest percentages to allocate for these different areas and while those are helpful starting points, we recommend deciding what's most important to you and then from there, determine your budget for other areas.  If having your dream venue and dress means taking up a bigger portion of your budget than you planned, you may just need to find ways to compromise on other areas.
3. Hire wedding vendors who you genuinely like.  We can all tell pretty quickly when we meet a new person if our personalities click and if they're someone we'll get along with.  Particularly when it comes to your wedding, you need to be aware of this and make sure you hire people who you really get along with. Your wedding vendors (particularly your wedding coordinator and photographer) will be a major part of your planning process and wedding day and there's no reason to work with people who aren't easy and fun to interact with.  There are so many people in the wedding industry and it's absolutely worth it to take the extra time (or pay a little extra money) to make sure you have a team of people working together who you really love.
4. Get inspired and make your day uniquely you..  There are so many fabulous resources available to help brides plan a wedding that's unique and beautiful.  Your wedding coordinator can be a huge help in dreaming and planning something that's uniquely you, but don't be afraid to look online and get some inspiration that you can use to make your own.  Some of our favorite wedding blogs and resources:
Style Me Pretty
Grace Ormonde Wedding Style
Wedding Chicks
Elizabeth Anne Designs
Matthew Robbins Design (not a planning resource, but his galleries, etc have some amazing ideas!)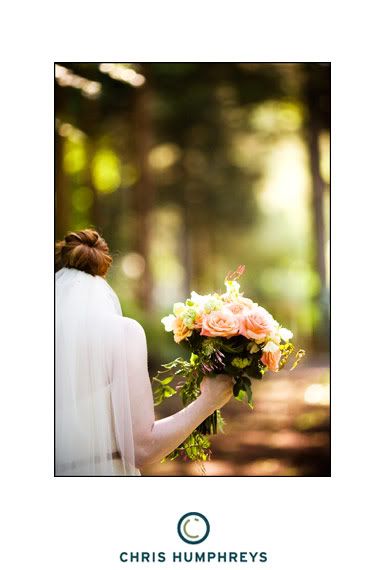 5. Remember your wedding day is more than the sum of your wedding details.  As important as flowers and your venue and dress and cake are, don't lose sight of the bigger picture.  You're going to put hours and hours into planning your day (and if you're like many of us, you've already spent years dreaming about it) but it's possible (and probable) that something on your day may go wrong.  There might be rain or your flower girl may decide she won't walk down the aisle, but your attitude will determine everything.  On the flip side, even if all the circumstances of your day are perfect and you're stressed out, you still won't enjoy your day!  Remember - photographs only remind you of how you felt when they were taken, and even if all the circumstances aren't perfect (and they probably won't be) your day will be perfect because it's the start of your new life.  Don't lose perspective in the midst of all the little details and forget about what your big day is really about.