Just because it's a Friday and seems like a fun day to share something a little different, I wanted to post up some pictures of two of our most important family members.
Our kitties. (Aka "The Girls").
"The girls" are the closest thing we have to kids at this point and I have to admit, Chris and I have spoiled them rotten beyond belief.  Our home is filled with boxes to play in, balls to chase (Gracie is more like a dog than a ca!), and special blankets that they consider their own.  Shy and Gracie were both shelter kitties and I think that subconsciously this always helps me justify the fact that Chris and I spoil them. :)
Those who know us well know that Shy and Gracie are an integral part of the family, so I figured that since we haven't posted up any pictures of them for quite a while, that today would be as good of a day as any!
So, without further ado, here's a few recent pics of "the girls." :)
Here's Shy (appropriately named!)



And Gracie, the diva of the house :)
 


Grace loves playing catch when we throw her ball for her, and we caught these goofy shots while we were playing!  She can jump!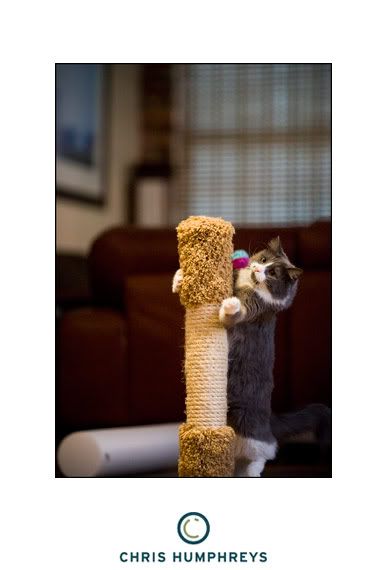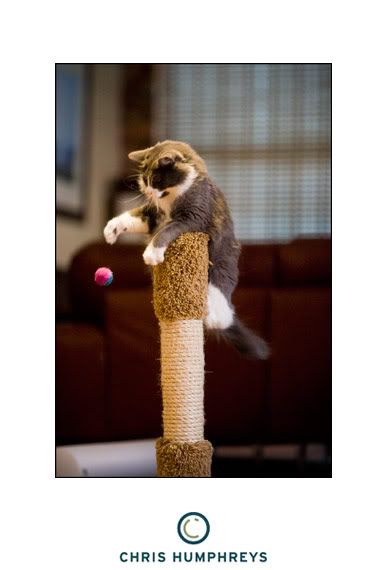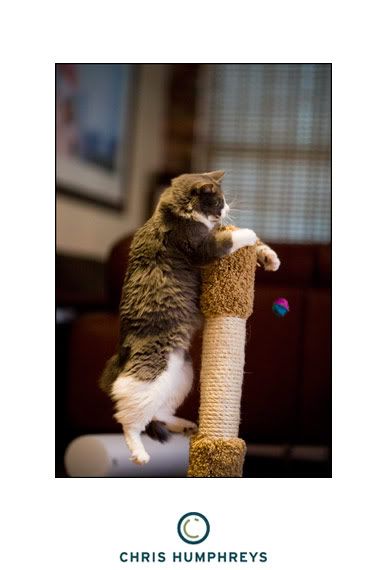 Happy Friday!!! :)